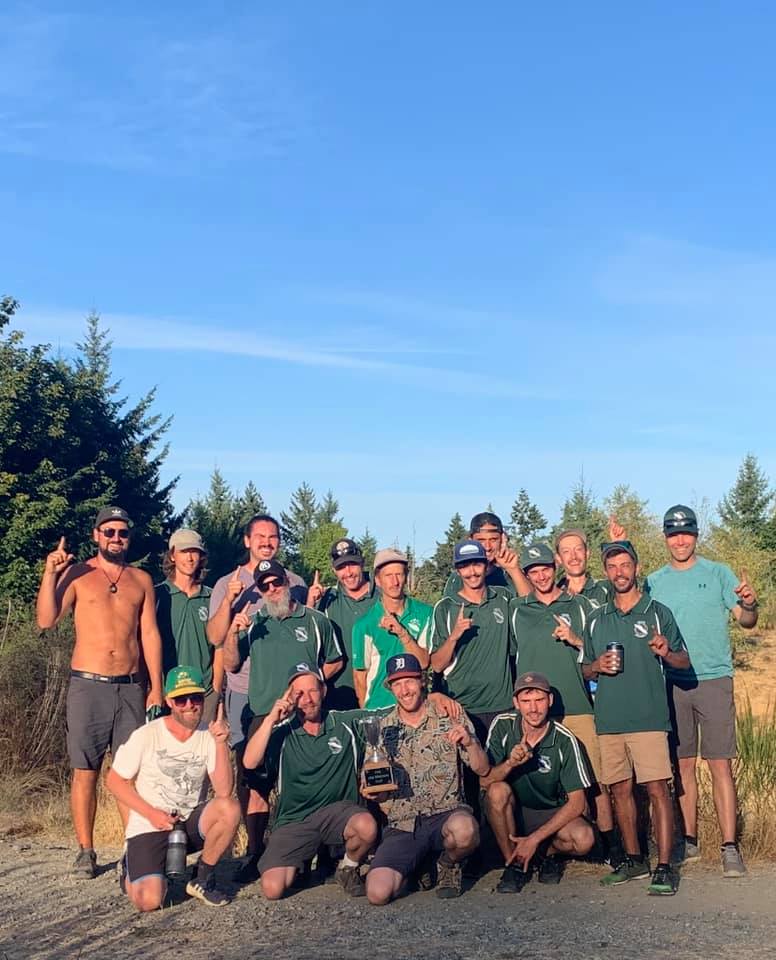 TEAM ISLANDS won the legendary 2-day battle for the JB Cup this weekend at Doumont against Langley, Mundy Park, and the Bramble Bashers!
Congratulations and hats off to Ben D, Joe, Shane, Matt, Geoffrey, Tynan, Andrew, Darrell, David, Josh, Rob, Ben C, Forest, Evan, Gryphon, and Patrick.
Well played by all 4 of the JB Cup teams.
Thanks to all of the volunteers who helped out beforehand with course preparation/bushwhacking and the volunteers/spotters who helped during this top notch championship weekend.
We look forward to next year's battle for the best of the best in BC!