The Hub City Huck is Nanaimo's annual disc golf tournament that puts even the best competitor to the test. Historically played at Nanaimo's Bowen Park disc golf course, the number of holes and total length varies from year to year, keeping everyone on their toes. From tight placement shots to long bombers, imaginary islands to real water hazards, uphill, downhill, and more—this course has it all!
There is often a pre-tournament day doubles match the night before, so stay tuned to Facebook to keep up on what's going down. Along with the main event, the NDGC has brought additional fun and excitement to past years, including a full mini-disc course, and swap meets.
All this is made possible by volunteers and sponsors that we simply cannot thank enough! The hard work and dedication of these individuals and businesses truly is what makes these events so awesome, so be sure to thank them the next time you see them.
This is a yearly event. Mark you calendars, set your reminders, and be the first to sign-up for the Hub City Huck when registration day comes.
Contact Information
Tournament Director: Aaron "Potsy" Pottinger
Assistant Tournament Director: Lorne Bailey
Email: HCHNanaimo@Gmail.com
Registration
There are still spots in the FP0 and MP50 divisions. Register here. Stay tuned for June 4 updates on registration.
2022 Competitors/Current Registration List: https://www.pdga.com/tour/event/59135
Schedule
DAY 1: Saturday, July 9, 2022 
 
9:00am-9:30am – Check-in at Tournament Central
9:30am – Player's Meeting
10:00am – Shotgun Start Round 1
12:30pm – 2:00pm Lunch Break
2:00pm – Shotgun Start Round 2
DAY 2: Sunday, July 10, 2022 
 
9:30am – Player's Meeting
10:00am – Shotgun Start Round 3
12:30pm – 1:00pm Lunch
1:00pm – Top 4 Pro Divisions "The Final 9"
3:00ish – Awards
Sponsors

Tim El

 

 
Past Events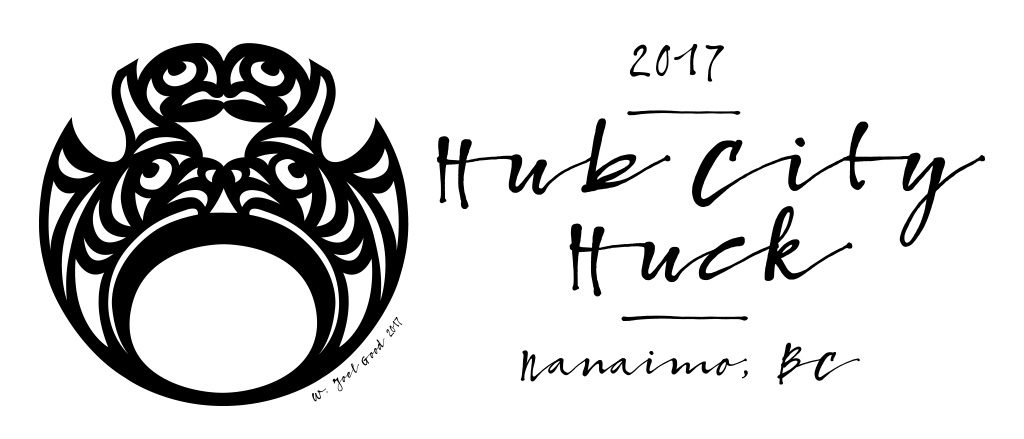 PDGA HCH Results from previous years:
2019, 2018, 2017, 2016, 2015, 2014, 2013
Past Sponsors
Snap Discs
Soccer Zone/Raquets Unlimited
HtO – Sun | Surf | Swimwear
Latitude64
Top Drawer Graphics & Screenprinting
Fibber Magees
Gidden Design
Budget Glass