The 2020 NDGC Club Championship took place Saturday. October 24th at Bowen Park.
Congratulations to the winners!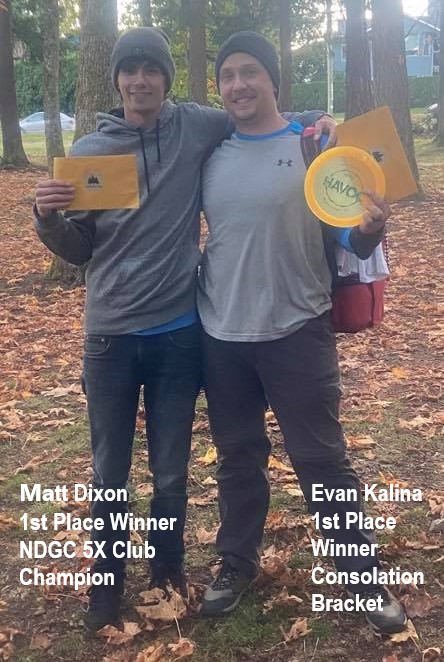 Don't miss the next battle! 2021 Bag Tags are on sale now and going fast! All bag tag holders/club members receive an invitation to the next annual bag tag club championship. Get yours here.