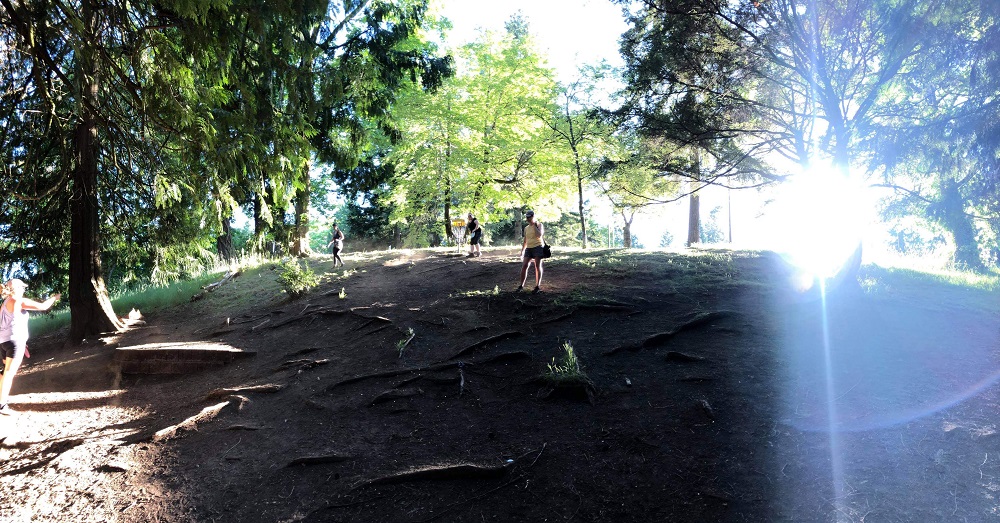 All Women Welcome Anytime, Any Skill Level
The Nanaimo women's disc golf league encourages women to join in anytime, whether you want to drop in for a random round, or play casually just for fun,  or you are interested in meeting up weekly to develop your skills to play and compete within the wider disc golf community!
If you've never played before, we will introduce you to the sport of disc golf either during our weekly round or one-on-one.  We will also provide discs for you to borrow for the round if you need them.
The best way to learn is to come out and play; and the only way to improve your personal game is to keep on practicing consistently!
We have a weekly women's round on Thursdays in July at 6:00PM @ Bowen Park (Blue Tee Pads). Meet at Hole 1. No cost to play. Join the  Nanaimo Women's Disc Golf Facebook group for more information and ongoing updates.  Hosted by Kerstin.
Upcoming Events