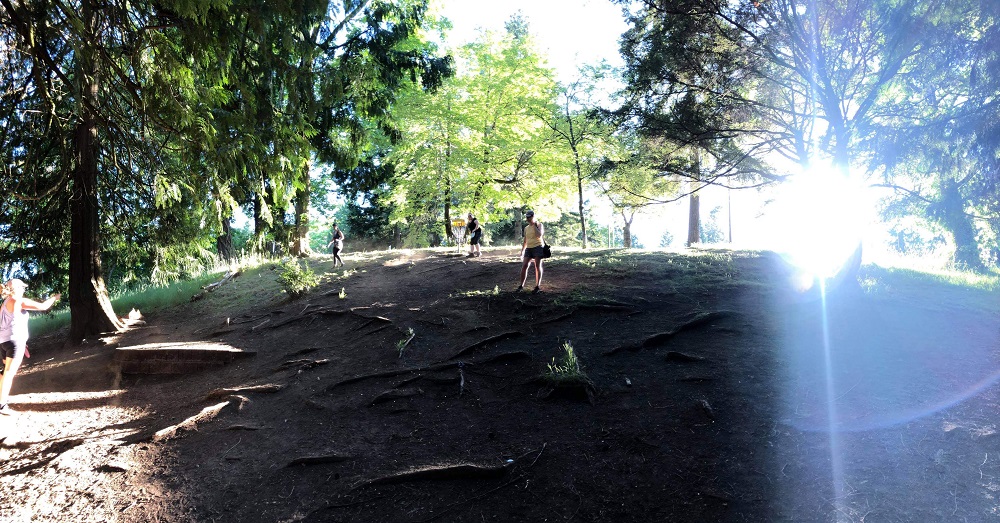 The Nanaimo Women's Disc Golf League is a small, casual, and friendly group that formed in 2020.  We encourage women to join in anytime, whether you want to drop in for a random round, play casually just for fun, or play competitively within our group and the wider disc golf community.
If you've never played before, we'll introduce you to the sport of disc golf either during the weekly rounds or even one-on-one if you prefer.  We can also provide discs for you to borrow if needed, just let us know ahead of time so we can make sure we have them available for you on that day. The best way to learn is to just come out and play. The only way to improve your own personal game is to keep on practicing consistently.
Join the Nanaimo Women's Disc Golf Facebook group for ongoing updates or email us for more information: NanaimoDiscGolf@Gmail.com.
Events
Wednesday Women's League Schedule
Fall 2022 (Sept-Nov 2): Every Wednesday at 5:30pm
Winter 2022 (Dec-Feb):  On break, as we transition over to take part in the Nanaimo Winter Glow Golf 
Spring 2023 (Mar-June): TBA
Summer 2023 (July-August): On break
Disc Golf Clinics
The NDGC has organized various disc golf clinics for our women's league. The clinics provide an invaluable opportunity to learn new disc golf skills, form and technique in a small group setting, with a Professional Disc Golfer leading each clinic.
We have been fortunate to have the leadership of several touring Professional Disc Golfers: Geoffrey McNamara "GMAC" from Nanaimo, and also Aleesha Bird from Victoria, BC. GMAC has led two clinics for us: a Disc Golf Putting Clinic, and a Disc Golf Strategy & Course Management Clinic; and Aleesha led a Forehand Clinic. We look forward to more events and if you're interested in taking part in future clinics (or hosting one for us), please get in touch.